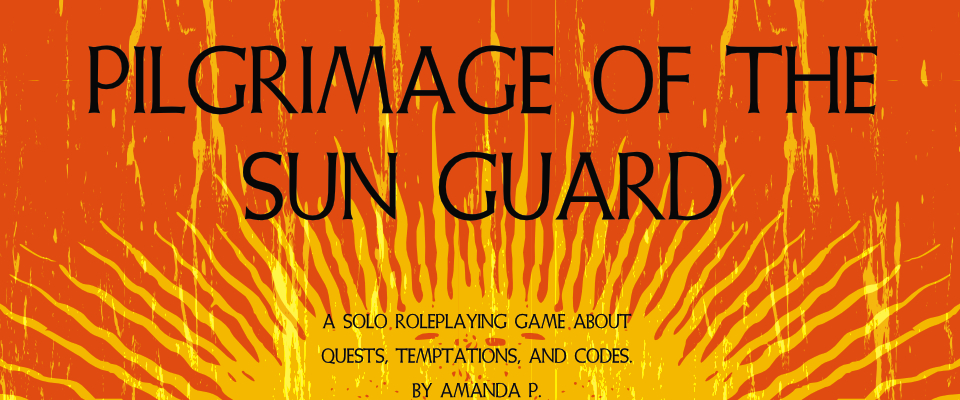 Pilgrimage of the Sun Guard
Pilgrimage of the Sun Guard marches on
---
Thank you, and onward we go!
Over 62 copies and 75 community copies of Pilgrimage of the Sun Guard are out in the world. Thank you for your support of the game during Zine Month 2022 so far!
Pilgrimage out in the World
Corey Mayo wrote an actual play for his blog
I spoke to Pod of Wonder about the game too!
What I'm up to I'm proofreading the game again this weekend and then the files will go to LF OSR to begin work on a physical version. At that point I will upload a new version of the PDFs on here as well. It will be minor typos mostly that have come up.
Thank you for supporting the game!
Wanna help spread the word? The easiest thing is to comment, review, and share the game with folks you think would be interested in this game.
Get Pilgrimage of the Sun Guard