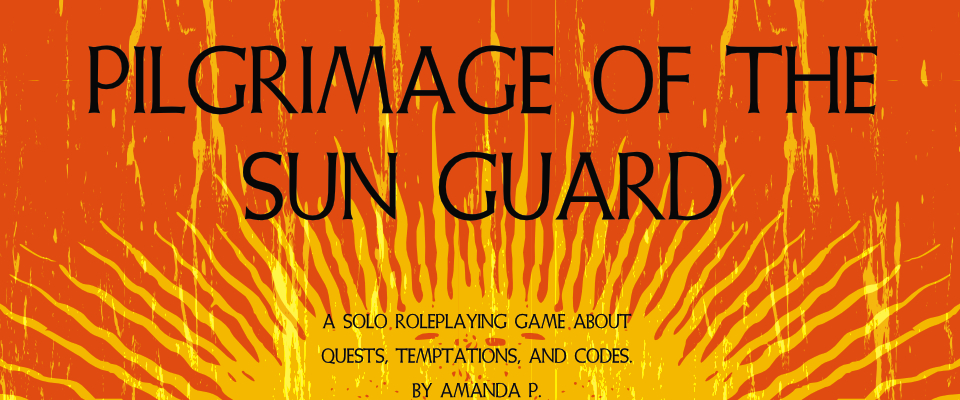 Pilgrimage of the Sun Guard
Thanks for following and a brief update on the game
---
It's been an exciting day since announcing my game on these here internets.
On my end, here's where we are. I am in the midst of playtesting with a diverse group of folks across different gaming circles of my life: in NSR spaces, my small informal game writing circle, and in my personal gaming community.
From folks feedback, I'm revising to make the prompt questions clearer. I want to make sure the prompt questions are dynamic and capture the appropriate tone: the hopeful strength and loneliness of a noble quest across dangerous terrains. The internal journey as well as the external one.
"Gorgeous atmosphere I have to say. I loved the quiet loneliness most of the prompts had" - R.L.
"I'm going to admit straight up… Ghastly is not the picture of a noble knight. She'll get better maybe?" - A.W.
The playtesters have been writing up little document journal posts of their quest journey's from their character's points of view and I have felt very invested in their successes and moments of falling low before continuing. I'd share them but that would reveal prompts.
Do you think I should make a video of me playing the game or someone rolling a character? Let me know! This whole thing is very new to me.
More to come!
-Amanda P.
Get Pilgrimage of the Sun Guard