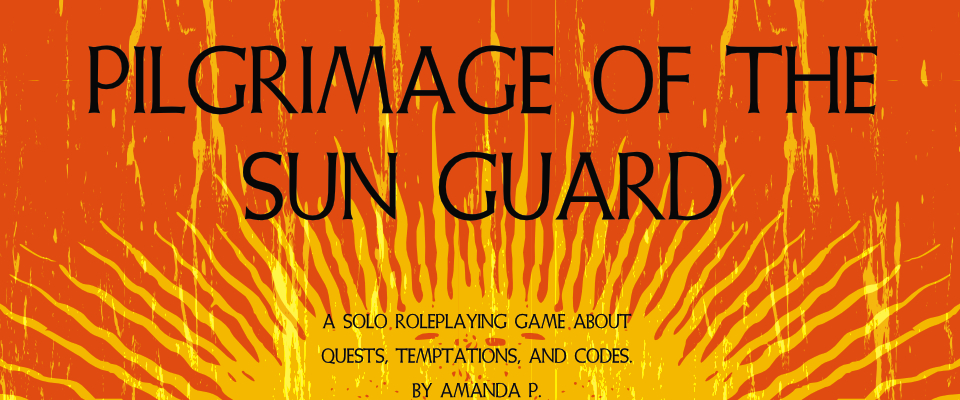 Pilgrimage of the Sun Guard
Today is the First Day of Zine Month
---
Thank you to everyone who has supported Pilgrimage of the Sun Guard on its first day!
Zine Month has officially arrived.
So far 20 folks have purchased Pilgrimage of the Sun Guard on the first day. They've also made made possible 20 community copies to be distributed thus far. I hope everyone's enjoying it!
Can you help me spread the word?
If you are able, reviews and sharing the game page are both very helpful in these early days of the game. You can share this post if you like: Link on Twitter.
I'm down to chat with folks on their twitch streams or podcasts if they would like, and have a press kit I can share with folks if they'd like to cover the game. Just message me on Twitter at @weirdwonderdev.
Print Run of Pilgrimage of the Sun Guard
I'm in talks with LF OSR to do a short print run of the game via his online store. I'm running a poll to gauge folks interest in a print run, vote if you're so inclined. Poll
Thank you for your support of this little game.
Get Pilgrimage of the Sun Guard