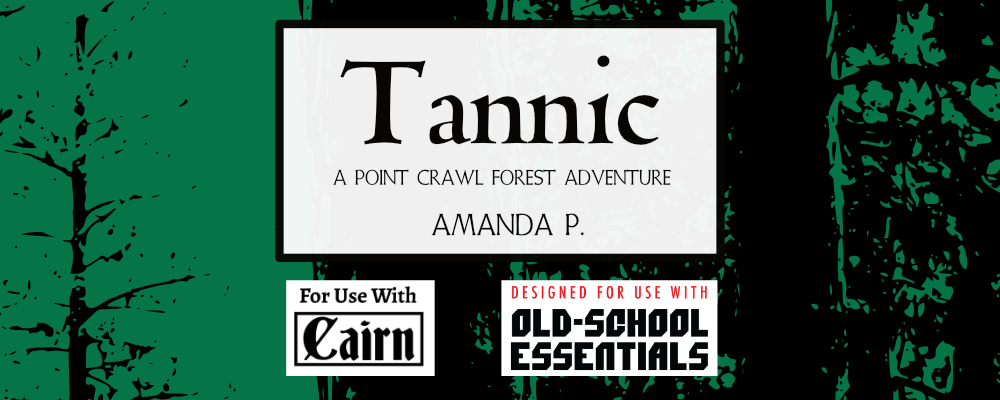 Tannic
New Release: Tannic: a pastoral forest adventure
---
Hello and thank you for supporting my work as an independent game designer.
Today, I'm releasing Tannic, my next ttrpg adventure. Tannic is a pastoral forest adventure for Cairn and Old School Essentials. 3 youth have gone missing in the haunted forest during the midsummer festival. Can you bring them home?
Check it out! There's community copies and it's for sale for $5.
Check it out, and if you have time, can you retweet this about it: https://twitter.com/weirdwonderdev/status/1515338711436873733
Thank you for supporting my work.